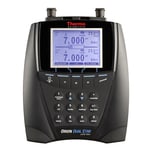 Double your measurement capabilities with the Thermo Scientific™ Orion™ Dual Star™ pH and ISE Benchtop Meter. Record accurate and reliable pH, ion concentration, mV, ORP and temperature measurements on two available meter channels, ideal for high throughput pH and ion analysis in the lab.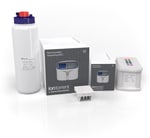 The Ion 510 & Ion 520 & Ion 530 Kit-Chef (2 sequencing runs per initialization) enables robust and automated template preparation and sequencing of up to 200 base-read libraries using the Ion Chef System and the Ion S5 or Ion S5 XL sequencing system.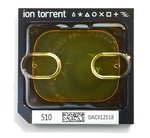 The Ion 510 Chip Kit contains 8 barcoded chips for sample tracking and sequencing with the Ion S5 and Ion S5 XL sequencing systems. The Ion 510 Chip electronically detects polymerase-driven base incorporation without the use of fluorescence.