Measure samples with the utmost versatility using the Thermo Scientific™ Orion™ Three-Electrode Conductivity Cell, which has high, standard and low conductivity measuring ranges and also features built-in temperature compensation.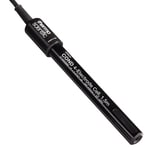 Virtually eliminate fringe field interference errors with the advanced Thermo Scientific™ Orion™ DuraProbe™ 4-Cell Conductivity Probes. These probes are durable and extremely accurate over a wide range of conditions.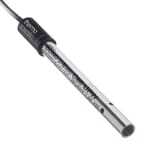 Generate accurate readings from low-conductivity solutions, chemically reacted substances or highly conductive samples, like pure water, lye or run-off water, respectively, with a Thermo Scientific™ Orion™ 2 Cell Conductivity Probe.