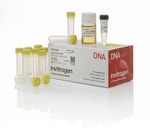 The Echo™ Cloning System is a two-vector system that utilizes the Cre-lox site-specific recombination system of bacteriophage P1 (1,2) for rapid cloning into multiple vectors. Your gene of interest is cloned into one of the specially designed donor vectors which can then be recombined with as many...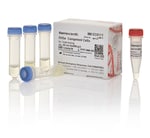 Thermo Scientific DH5α Competent Cells for Subcloning are chemically competent E. coli cells recommended for routine subcloning into plasmid vectors. Subcloning efficiency cells are not suitable for the generation of cDNA libraries.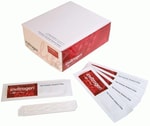 The Tali® Cellular Analysis Slides are specifically designed for use with the Tali® Image-Based Cytometer. Each slide contains two separate, enclosed analysis chambers designed to accommodate 25 µl of sample per chamber. Each box contains 50 slides.