Automated Liquid Handlers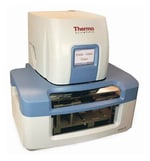 Support a wide range of applications with the Thermo Scientific™ Versette™ Automated Liquid Handler, a compact handler featuring user-friendly programming, reliable performance and a choice of 96- or 384-channel pipetting heads. An ideal choice for the liquid handling needs of most laboratories, it supports 96/384 plate replication, plate stamping and serial dilution procedures.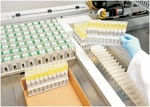 A fully-automated, high throughput, liquid handling system, the Thermo Scientific™ CV2000 Liquid Handling System accommodates varied sample volumes. It aliquots up to 1,000 samples per hour and interfaces with existing Laboratory Information Systems (LIS).