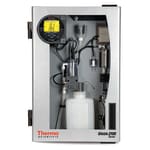 Detect chloride in real time with accurate and reliable results using the Thermo Scientific™ Orion™ 2117XP Chloride Analyzer. Early detection of chloride ingress from feedwater helps your plant maintain the optimal balance of water purification and peace of mind.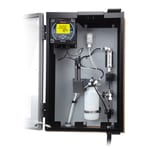 Get continuous online monitoring and control of steam cycle and boiler chemistry with the Thermo Scientific™ Orion™ 2117LL Low-Level Chloride Analyzer, for use with power generation applications requiring chloride measurement at trace levels.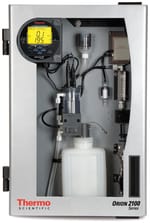 Keep chloride analyzers well-supplied and ready for use with the Thermo Scientific™ Kits and Accessories for Orion™ 2117XP Chloride Analyzers. Choose from the reagent-less consumables kit, reagent bottle adapter, chloride calibration kit or electrode kit.