Chromatography Refrigerators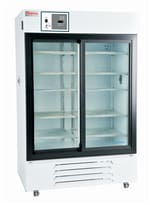 Observe ongoing separations with Thermo Scientific™ General Purpose (GP) Series Chromatography Refrigerators, featuring excellent temperature stability and alarm features for everyday chromatography applications.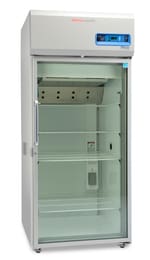 Thermo Scientific™ TSX Series high-performance chromatography refrigerators are designed for a variety of applications requiring precise temperature control, full access to chromatography instrumentation, and easy setup of instrumentation and apparatus within the chamber. The TSX Chromatography series features industry-leading safety features to ensure maximum Protection for chromatography applications requiring a 2° to 8°C controlled environment.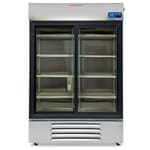 Thermo Scientific™ TSG Series general-purpose chromatography refrigerators are designed with your needs in mind. The TSG Series is ideal for the demanding requirements of daily use in research, clinical, and industrial laboratories storing non-critical products such as reagents, media, proteins, and other samples requiring a 2°to 10°C controlled environment.