Filter Membrane Cut Discs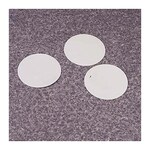 Carry out particulate and microbial analysis with Thermo Scientific™ Nalgene™ Filter Membranes. Available in cellulose nitrate for water quality work, cellulose acetate for cold sterilization, nylon for solvent filtration or glass-fiber prefilters for sample clean up.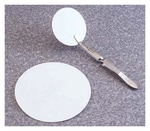 Increase filtration speed and throughput of highly viscous or heavily particulated solutions by using Thermo Scientific™ Nalgene™ Glass Fiber Prefilter Discs in conjunction with any Nalgene™ MF75 filter units or bottle top filters.