Store general-purpose applications in Thermo Scientific™ PL6500 Lab Refrigerators. All models feature advanced alarm options and reliable temperature stability to meet the demanding requirements of the laboratory environment. *Available in China and limited Asia-Pacific regions only.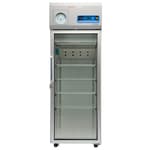 Thermo Scientific™ TSX Series high-performance lab refrigerators are designed with features that support sample protection and sustainability objectives for the storage of media, reagents, chemotherapy, pharmaceutical and other medical and laboratory-grade storage requiring 2° to 8°C.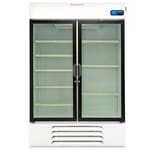 Thermo Scientific™ TSG Series general-purpose laboratory refrigerators are designed with your needs in mind. The TSG Series is ideal for the demanding requirements of daily use in research, clinical, and industrial laboratories storing non-critical products such as reagents, media, proteins, and...