Microplate Instrument Software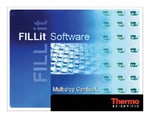 Increase your control of Thermo Scientific™ Multidrop™ reagent dispensers. Thermo Scientific™ FILLit Software is an easy-to-use tool that allows rapid development of protocols that can be run directly from the PC or transfered into instrument memory.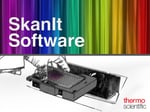 With SkanIt Software, you have full control over the instrument settings for all your Thermo Scientific™ microplate readers. SkanIt™ software supports optimal use of the instrument features, offers visual workflow setup and effortless data reduction and exporting. Operation is simple and straightforward even for new users who only require basic reading capabilities. SkanIt Software Upgrade Package is specifically designed for Thermo Scientific Fluoroskan, Fluoroskan FL, and Luminoskan microplate readers to enable the use of SkanIt software and USB connection between instrument and PC. SkanIt Software is available in two editions: a research edition for scientists working in life science research and a drug discovery edition with features for compliancy with FDA 21 CFR Part 11.