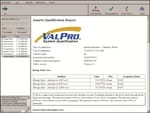 Achieve cGMP and FDA regulatory compliance with the Thermo Scientific™ ValPro™ System Qualification Software for NIR Analyzers. Providing a full set of tools for DQ, IQ, OQ and PQ testing of the Thermo Scientific™ Antaris™ FT-NIR Analyzers, this package includes software, extensive documentation and a validation wheel with NIST™ traceable and USP-recommended standards.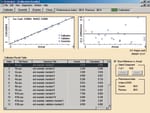 Unlock the full potential of near-infrared (NIR) using the intuitive approach to sample identification, verification, and qualitative and quantitative analysis of the Thermo Scientific™ TQ Analyst™ Professional Edition Software.
Designed for spectroscopists of all experience levels, the TQ Analyst Pro Software is a comprehensive method development platform with all the performance and flexibility to develop robust methods. It offers a complete set of tools for spectral measurement, classification and quantitative analysis.