Personal And Portable Ambient Gas Monitoring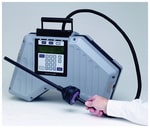 This product has been discontinued however we continue to provide services and support for this product.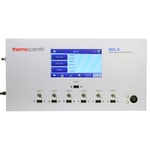 Quickly detect fugitive emissions of organic and inorganic compounds for Method 21 compliance, LDAR applications and site remediation with this lightweight, intrinsically safe portable gas leak detector. The Thermo Scientific™ TVA2020 Toxic Vapor Analyzer can be configured as an FID analyzer (flame ionization detector) or dual detection FID analyzer and PID analyzer (photo ionization detector). Key features include reduced response times, increased user-serviceability, and Bluetooth™ connectivity.