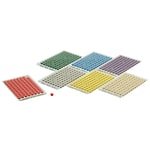 Accomodate a range of application and storage requirements. Thermo Scientific™ Matrix™ SepraSeal and DuraSeal tube sealing solutions complement the innovative line of Thermo Scientific Matrix 2D and non-2D coded storage tubes. Available in a range of formats to allow automated piercing, visual identification and sterility preference to meet your individual storage needs.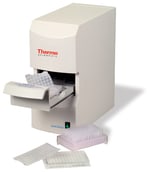 Ensure a proper seal on plates, blocks and storage tube racks with the Thermo Scientific™ SuperSealer. Choose individual sealing options such as Thermo Scientific™ Matrix™ SepraSeal mats for liquid handling and single tube accessibility, or seal entire plates and blocks for storage with Thermo Scientific™ Nunc™ CapMats. Effectively apply adhesive tape seals and ensure a tight seal with the included SuperSealer Adhesive Seal Mat.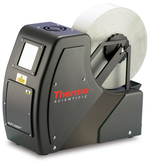 Quickly seal in heat with the Thermo Scientific™ ALPS 3000 Automated Microplate Heat Sealer. This compact sealer is designed for optimal robotic integration in high throughput labs, yet still allows for manual benchtop control.