Scientific Data Management System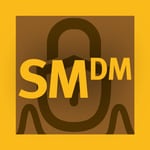 One of your company's most valuable assets is its knowledge base, but when much of that knowledge is produced by disconnected instruments across many labs in multiple formats, the data is difficult to search, share and access. Without access, you risk duplicated efforts or valuable time lost in translation.
Thermo Scientific™ Data Manager™ Software lets you securely share, compare, search, query and reuse raw instrument and document data across your organization. It eliminates manual or paper-based data handling, lowers costs and enhances collaboration and decision making.