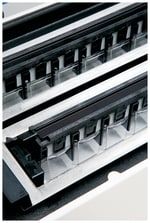 Simultaneously perform dewaxing and antigen retrieval on slides prior to immunohistochemical staining with the Thermo Scientific™ PT Module, the benchmark for simplification, standardization and consistency of antigen retrieval procedures in IHC.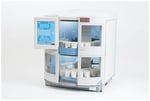 Improve throughput with the popular Thermo Scientific™ Gemini AS Automated Slide Stainer, the ultimate multitasking stainer with a footprint small enough to place exactly where it is needed for optimal laboratory workflow.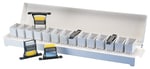 Ideal for unique staining needs, frozen sections or special stains, Thermo Scientific™ Manual Staining Station uses the same staining troughs and slide baskets as the Varistain™ Gemini stainer.