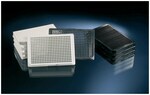 View microscopic plate contents using luminescence and fluorescence with these 384-well optical bottom plates.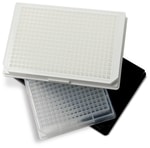 Minimize costs when storing compounds for small volume applications. Lower binding capacity means proteins or DNA will not bind, allowing for complete sample recovery.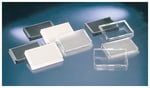 Eliminate wicking thanks to the rounded square geometry of black and white 384-well plates, optimized for robotics, plate readers and liquid handlers.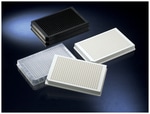 Save costs in samples and reagents by reducing the total well volume to 25μL using Nunc 384-well shallow well standard height black and white polystyrene plates.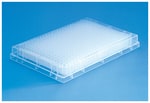 384-well microarray plate with pyramidal well bottoms for maximum sample recovery.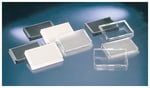 Reduce the volume of reagent needed with Thermo Scientific™ Nunc™ 384-Well Clear Polystyrene Plates with Cell Culture Treated and Nontreated Surfaces.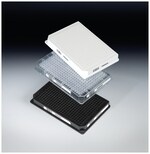 Reduce costs using Thermo Scientific™ Nunc™ 384-well shallow well standard height clear polystyrene plates—total well volume is reduced to 25μL.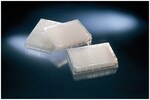 Simplify compound library storage with the Thermo Scientific™ Nunc™ DeepWell™ 384-Well Plate.