Amino Normal Phase LC Columns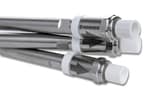 Maximize liquid chromatography reproducibility and laboratory productivity using Thermo Scientific™ Syncronis™ Amino LC Columns.

Analyze sugars with this versatile amino propyl phase of Thermo Scientific™ Hypersil™ APS-2 Amino LC Columns.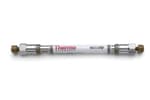 Achieve outstanding peak shape and sensitivity in weak anion exchange, reversed phase and normal phase modes with Hypersil GOLD Amino LC Columns.