Centrifuge Bottle Accessories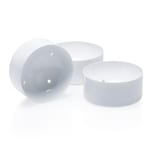 Use this spherical-bottom centrifuge adaptor, molded of rigid, robust white polycarbonate for assured durability.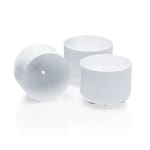 Adapt Thermo Scientific™ Nalgene™ centrifuge bottles Cat. Nos. 3143, 3144 and 3145 for use in a conical-bottom centrifuge with this adapter.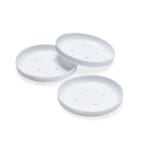 Support 250mL bottles and ensure proper rotor fit with the Thermo Scientific™ Nalgene™ LDPE Centrifuge Bottle Adapter.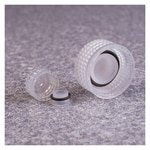 Provide an added level of reliability when running at maximum speeds with the Nalgene Centrifuge Bottle Sealing Cap Assembly, for use with selected 250mL centrifuge bottles.