Centrifuge Bottle Accessories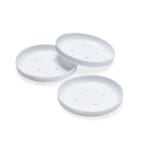 Support 250mL bottles and ensure proper rotor fit with the Thermo Scientific™ Nalgene™ LDPE Centrifuge Bottle Adapter.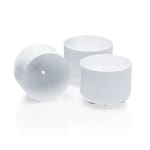 Adapt Thermo Scientific™ Nalgene™ centrifuge bottles Cat. Nos. 3143, 3144 and 3145 for use in a conical-bottom centrifuge with this adapter.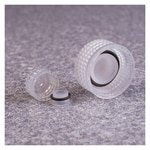 Provide an added level of reliability when running at maximum speeds with the Nalgene Centrifuge Bottle Sealing Cap Assembly, for use with selected 250mL centrifuge bottles.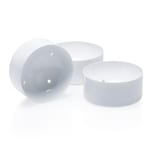 Use this spherical-bottom centrifuge adaptor, molded of rigid, robust white polycarbonate for assured durability.