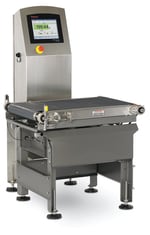 Designed for rugged industrial environments with line rates up to 100 packages per minute (up to 300 fpm depending on package length), maximize your productivity with the durable and dependable Thermo Scientific™ Versa Frame 44HB Heavy Duty Weighframe.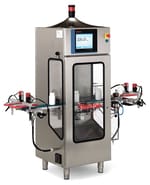 Meet the high performance standards of the pharmaceutical industry with these checkweighers.
Depend on the Thermo Scientific™ Versa Teorema Checkweigher for unparalleled speed and accuracy in today's demanding high-rate canning lines.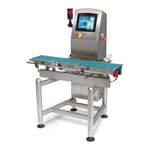 Improve accuracy, efficiency and profitability with a checkweigher designed suitable for any application in food, beverage or pharmaceuticals.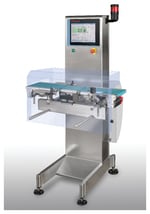 Maximize profits and minimize product giveaway with an upgraded and improved general purpose checkweighing system.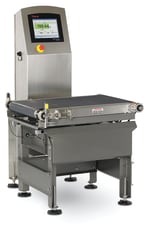 Perform dependable, accurate in-line weighing of cases, bags, and large packages with the Thermo Scientific™ Large Case and Bag Checkweigher – Versa Frame 44 and Box-Series.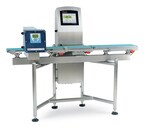 Eliminate the expense of two machines with the Thermo Scientific™ Combination Checkweigher and Metal Detector.
Improve throughput efficiencies and increase your bottom line with the Thermo Scientific™ Versa 8120 Chain Checkweigher.