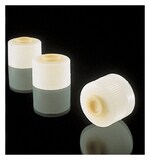 Enable aseptic injection of reagent or sample withdrawal without compromising sterility or integrity of contents with this autoclavable septum closure.
Insert 7 to 14mm diameter probes into Culture Vessels and Bottles with 38-430 neck finishes using this polypropylene probe adapter closure.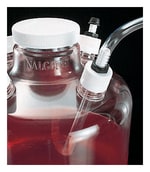 Use Thermo Scientific™ Nalgene™ Closures with Barbed Bulkhead Fittings to customize bottle and carboy closures for aseptic transfer of liquids.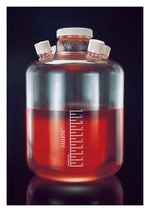 Gain easy access to your suspension cultures with four-port, Nalgene™ Polycarbonate Culture Vessels. They are economical, lightweight and break-resistant.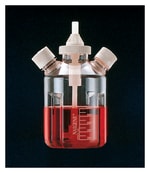 Experience efficient top-to-bottom mixing at low speed and low shear with these magnetic culture vessels. Lightweight and break-resistant, they are ideal for use on magnetic stir plates.