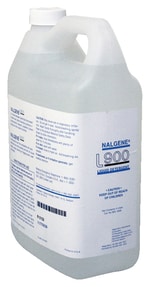 Thoroughly clean all plastic labware, with an environmentally friendly formula that will not cause crazing, stress cracking or clouding when used as directed.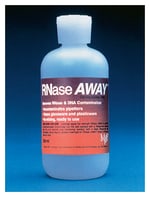 Eliminate RNase and DNA from laboratory surfaces. RNase AWAY reduces dependency on carcinogenic DEPC treatments and saves time spent baking glassware.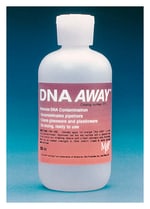 Eliminate unwanted DNA and DNase from glassware and plasticware without affecting subsequent DNA samples. This surface decontaminant degrades DNA more quickly and effectively than autoclaving.