FTIR Accessories for Solid Sample Analysis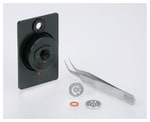 Thermo Scientific™ Micro Compression Cell and Diamond Window Option flattens and thins samples for micro-transmission analysis.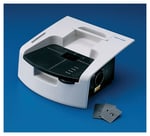 Perform superior grazing incidence analysis of sub-micron films on metallic substrates with the Thermo Scientific™ Smart SAGA™ Accessory.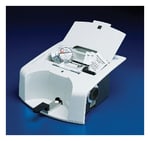 Thermo Scientific™ Smart Diffuse Reflectance accessory™ maximizes the collection of diffusely scattered radiation, while minimizing the specular effect, resulting in the highest quality spectral results.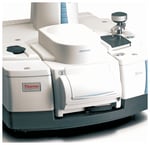 Streamline your research and analysis with the flexibility and extended capabilities of the Nicolet iS50 modules.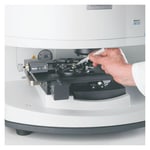 The Thermo Scientific™ Imaging ATR Accessory provides enhanced spatial resolution and high speed data acquisition for FT-IR chemical imaging applications.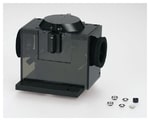 Thermo Scientific™ Collector II Diffuse Reflectance Accessory is designed for high sensitivity analysis powder samples and gems.