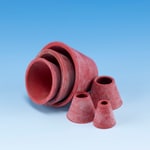 Safely mount your filter funnels without risk of chipping or slipping. Made of natural rubber, cones are also useful for mounting crucibles onto adapters.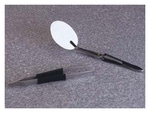 Nalgene Stainless-Steel Forceps are available in bent or straight-tip styles. Bent-tip style is designed for easy removal and manipulation of filter membranes.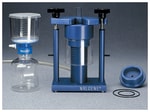 Ensure product integrity of Thermo Scientific™ Nalgene™ MF75 Series Filter Unit or Bottle Top Filters.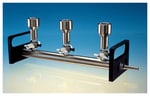 Allow for easy funnel manipulation with the widely spaced funnels of this vacuum manifold. This stable benchtop unit is made of high quality stainless steel.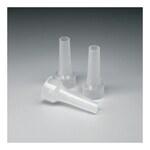 Use this bulk-packed version of funnel adapters included with 145- and 147-series analytical test filter funnels in high throughput QC testing laboratories.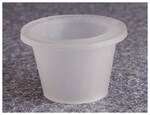 Replace #7 or #8 stoppers in any manifold or filtering flask with the Thermo Scientific™ Nalgene™ Vacuum Gasket for Filter Funnels.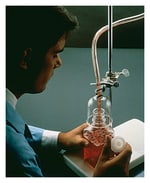 Transfer sterile media aseptically from large containers to small media bottles or culture vessels using the Thermo Scientifc™ Nalgene™ Polycarbonate Filling Bell.