Filtration Analytical Test Filter Units and Funnels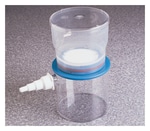 Recover and grow microorganisms for QC testing and analysis of water, food and beverage, raw materials and finished product.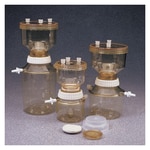 Eliminate the need for a manifold or breakable glass vacuum flask. Nalgene Reusable Filter Holders with Receiver are complete, environmentally-friendly systems.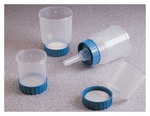 Perform microbiological QC testing and analysis of water, food/beverage, raw material and finished product with these economical sterile disposable funnels.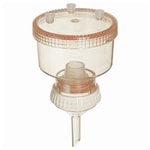 Use the Thermo Scientific™ Nalgene™ Polysulfone Filter Holder with Funnel with any filtering flask or manifold that accepts a suitable rubber stopper with hole.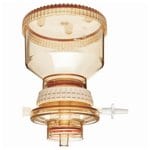 Combine the convenience of a bottle top filter with the savings of a reusable bottle top filter. Screw securely onto glass media bottles with 33 or 45mm neck sizes.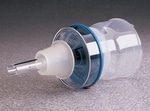 Easily retrieve filter membranes for growth and analysis using these funnels. They are useful for large volume microbiological QC samples.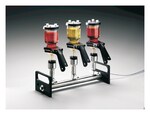 Perform high throughput particle and microbiological QC testing using this reusable filter funnel. Quick release clamp provides fast and easy retrieval of membranes.