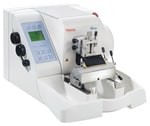 Section even the largest specimens with unmatched quality by using the Thermo Scientific™ HM 355S Automatic Microtome.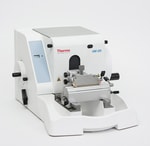 Cut high-quality paraffin sections without a power supply with the robust Thermo Scientific™ HM 325 Rotary Microtome.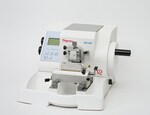 Designed for precision and stability which yields quality ribbons even for difficult to cut paraffin sections, the Thermo Scientific™ HM 340E Electronic Microtome is an ergonomically designed, electronic rotary microtome with stepping-motor advance technology for precision and stability to provide superior sectioning results.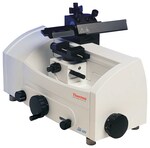 Ensure fast, comfortable, and nontiring operation with the automatic or manual fine sectioning abilities of the Thermo Scientific™ HM 430 Sliding Microtome.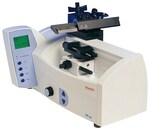 Section paraffin and frozen sections in biological, botanical, and materials science applications with the Thermo Scientific™ HM 450 Sliding Microtome.