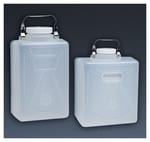 Store media, solutions and sterile water in these rectangular polypropylene carboys, featuring a space-saving design and wide mouth opening for filling and cleaning.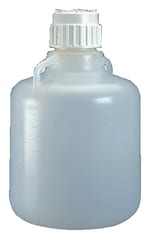 Ideal for the most extreme service conditions, this heavy-duty vacuum carboy is useful as a vacuum trap and will hold full vacuum up to eight hours.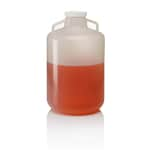 Easily clean and dispense with the convenient wide opening of this carboy. Wide-shoulder handles enable easy carrying and pouring, even with gloved hands.