Sample Collection and Storage Tubes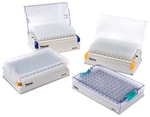 Store and track sample material in Thermo Scientific™ Matrix™ 2D Barcoded Clear Polypropylene Open-Top Storage Tubes.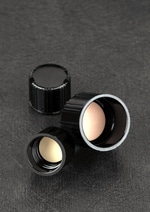 Secure your samples with these autoclavable screw-thread caps for glass tubes.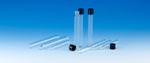 Rely on chemical and temperature resistant borosilicate glass culture tubes in your tough applications. Available with flat or round bottom, threaded to accept a screw cap.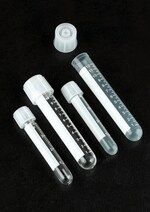 Gain versatility in culture applications with these plastic culture tubes. With a patch for labeling and a two-position cap, the tubes are ideal for suspension cell culture.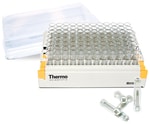 Guarantee reliability in lab applications with these 2D barcoded glass tubes in a safe ANSI-footprint latch rack.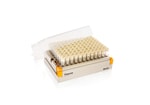 Store, track and access samples with ease with Thermo Scientific™ Matrix™ 2D Barcoded Clear Open-Top Storage Tubes with DuraSeal Septum installed.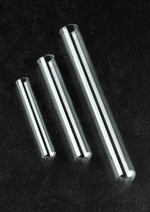 Trust these round-base borosilicate glass tubes in high temperature, aggressive chemical applications. Ideal for use with samples that are sensitive to plastic tube leachables.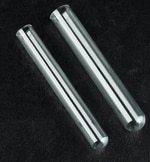 Rely on these round base glass tubes for excellent chemical resistance for samples to 2mL or 4mL. Test tube profile for streamlined handling and excellent mixing capability.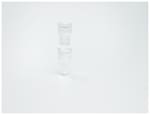 Maximize storage capacity with the space-saving Thermo Scientific™ Matrix 2D Barcoded Low Volume ScrewTop Storage Tubes, the solution for secure sample storage.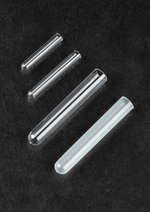 Avoid the hazards of glass with this safe, convenient alternative. Thermo Scientific™ Sterilin™ Plastic Round Base Tubes are manufactured from virgin polystyrene.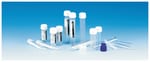 Hold samples ranging from 5 to 10mL in these tubes with screw caps. Available in chemically resistant polypropylene or virgin polystyrene with a polyethylene screw cap.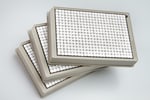 Maximize your storage capacity with our higher-density 384 storage tube format.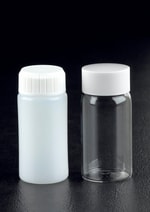 Get accurate results in liquid scintillation counting and beta/gamma counting with Thermo Scientific™ Sterilin™ Scintillation Vials. The quarter-turn cap ensures reliable sample storage.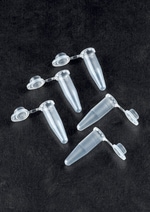 Experience high performance with Thermo Scientific™ Sterilin™ 1.5mL Microcentrifuge Tubes. Robust polypropylene construction enables tubes to withstand speeds to 20,000 x g.