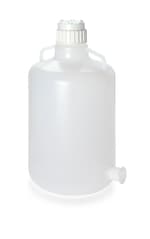 Use these carboys as dispensing ports or with secure hookup for supply reservoirs to systems such as fermentors or chromatography columns.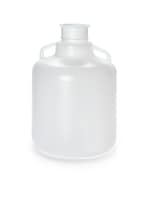 Perform aseptic fluid transfer or sampling in biopharmaceutical applications. This carboy's sanitary design offers fewer surfaces for contamination.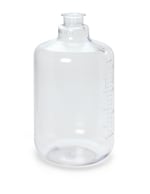 Clean the one-piece molded, non-threaded Thermo Scientific™ Nalgene™ Polycarbonate Sanitary Carboy more easily than threaded containers.