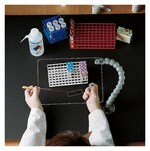 Simultaneously maintain safety and a clear field of vision by using this safety splash shield. Provides protection from splashes, aerosols and flying debris.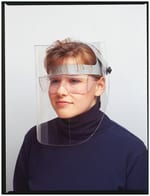 Protect the front and sides of the head, as well as the neck when performing germicidal procedures, reading chromatographic/electrophoretic strips or gels with this shield.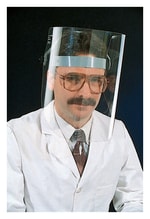 Wear this adjustable polycarbonate faceshield over safety glasses. It provides impact protection and features an optically clear 1/16″ thick polycarbonate window.