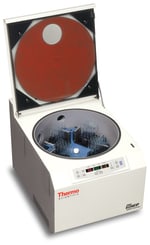 Custom configure the Thermo Scientific™ Express SC250EXP SpeedVac™ Concentrator System with a choice of vacuum pump and cold-trap depending upon the application.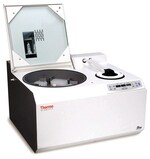 Dry oligonucleotides, DNA/RNA precipitates in plates or tubes or PCR samples in water/ethanol or isopropanol with this integrated SpeedVac system.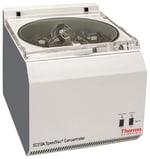 Optimize evaporation with the three selectable heating levels of these high capacity concentrators, ideal for aqueous and organic solvents.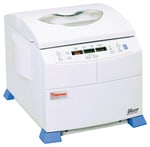 Conduct basic molecular biology applications and organic chemistry applications with one of two models of Thermo Scientific™ Digital Series SpeedVac™ Systems.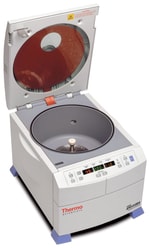 Evaporate strong acids, bases and aggressive organic solvents with the Thermo Scientific™ Savant™ SPD131DDA SpeedVac™ Concentrator.