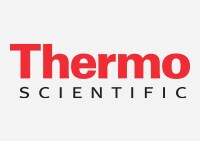 Conduct ISE work or work with dirty/viscous samples using stable, reproducible and non-cloggingThermo Scientific™ Russell Quickflush Electrodes.

The Thermo Scienitfic™ Orion Model 91-72 Sure-Flow pH Electrode is a chemical resistant glass body combination electrode for clog-free measurements of soil, sludge, colloids, and viscous material.

Measure general pH samples as well as viscous or colloidal samples with the Thermo Scientific™ Orion™ 8172BNWP ROSS™ Sure-Flow™ pH Electrode.

The Thermo Scientific™ Orion™ 9165BNWP Combination Sure-Flow pH Electrode is a combination pH electrode with epoxy body for fast response in difficult samples and soils.

Ideal for meaurement in thick or viscous samples, but compatible with all sample types.