Genomics and proteomics search results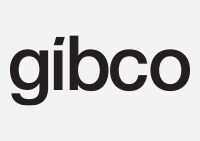 Recombinant human FGF6 is a bioactive protein intended for use in cell culture applications. FGF-16 is a member of the FGF family of proteins. ...
Specifications

Form

Lyophilized


Purity

95 %


Gene ID

2251


Species

Human


Expression

E. coli


Gene Aliases

FGF-6


Protein Form

Recombinant
Ligand


Purification

Sequential Chromatography


Protein Family

Growth Factors & Receptors


Endotoxin Level

< 0.1 ng/µg


Protein Subtype

FGFs (Fibroblast Growth Factors)


Molecular Weight

18.7 kDa


Research Category

Neurobiology
Oncology
Angiogenesis
Differentiation
Stem Cell Research
Microbiology


Validated Application

Cell Culture


Shipping Condition

Approved for shipment on Wet or Dry Ice


Regulatory Statement

For Research Use Only. Not for use in diagnostic procedures.


Related Applications
PHG0174
171637f9e444fe27ffabc70c5a369bf0_CmgtBuyProduct
The Human FGF-6 ELISA research-use-only kit is an enzyme-linked immunosorbent assay designed for the quantitation and detection of FGF-6 in samples (see sample types indicated) using a microplate reader. The assay will recognize both natural and recombinant forms of this target. ...
Specifications

Gene ID

2251


Species

Human


Gene Symbol

FGF6


Gene Aliases

HST2
HBGF-6


Protein Family

Growth Factors & Receptors


Accession Number

NP_066276.2


Detection Method

Colorimetric


Research Category

Angiogenesis


Shipping Condition

Approved for shipment on Wet or Dry Ice


Regulatory Statement

For Research Use Only. Not for use in diagnostic procedures.


Related Applications
EHFGF6
f8f1db32ff39461b60416ccd01054f89_CmgtBuyProduct