Genomics and proteomics search results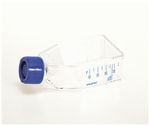 Enhance cell attachment, growth and differentiation with Thermo Scientific™ Nunc™ Cell Culture Treated EasYFlasks™. These polystyrene flasks receive the proprietary Nunclon™ Delta surface treatment to maximize adhesion for a broad range of cell types.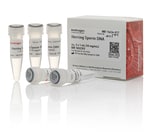 UltraPure™ DNA solutions from Calf Thymus, Herring Sperm, or Salmon Sperm are ready-to-use, sheared DNA solutions that are used directly in the preparation of prehybridization and hybridization solutions.