Genomics and proteomics search results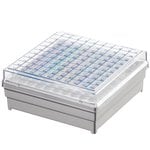 The Thermo Scientific™ Nunc™ Storage Box holds up to 100 Thermo Scientific Nunc Storage Vials from 0.5 to 2.0mL in size (Cat# 264262 and 264300). The polycarbonate storage box is keyed for one way on/off fit of the lid that prevents orientation errors.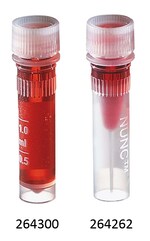 Assure safe centrifugation and storage of PCR reagents, restriction enzymes and other biochemical reagents and samples by using Thermo Scientific™ Nunc™ Storage Vials with Caps. Available in 0.5mL and 2.