Genomics and proteomics search results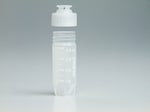 Meet your tracking and packaging requirements for solid or liquid sample storage with Thermo Scientific™ Nunc™ Low-Profile 5.0mL Externally-Threaded Universal Tubes. A robust solution for solid or liquid sample storage, tubes feature 2D barcodes, graduations, a white patch for labeling, and a...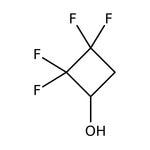 2,2,3,3-Tetrafluorocyclobutanol is used as a pharmaceutical intermediate. This Thermo Scientific brand product was originally part of the Alfa Aesar product portfolio. Some documentation and label information may refer to the legacy brand.