Genomics and proteomics search results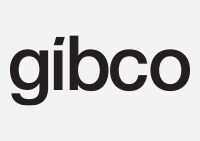 Recombinant Human Bone Morphogenetic Protein 2 (BMP2)is a bioactive protein intended for use in cell culture applications. BMP2is a member of the bone morphogenetic protein family which is part of the transforming growth factor-beta superfamily. The superfamily includes large families of growth and differentiation factors. Bone morphogenetic proteins were originally identified by an ability of demineralized bone extract to induce endochondral osteogenesis
in vivo
in an extraskeletal site. BMP2 acts as a disulfide-linked homodimer and induces bone and cartilage formation.
•
High purity
—no interference from other proteins or contaminants
•
High biological activity
—more results with less protein
•
Proven compatibility
—Gibco® proteins bioassayed with Gibco® media
High Purity Recombinant Bioactive Protein
Recombinant Human Bone Morphogenetic Protein 2 is one of our more than 250 available Gibco® recombinant proteins. To help ensure Gibco® growth factors are of the highest quality, each protein is analyzed for purity along with structural homogeneity to ensure a biologically active protein.
High Biological Activity
In-house activity testing of Gibco® Recombinant Proteins includes cell proliferation, cytotoxicity, chemotaxis, calcium flux, secondary cytokine up-regulation, induction of surface antigen expression, antiviral, and protease assays. Recombinant Human Bone Morphogenetic Protein 2 (BMP2)specific activity is determined by the dose dependent induction of alkaline phosphatase in mouse chondrogenic cell line ATDC5.
Proven Compatibility
Gibco® proteins are bioassayed with Gibco® media. Since 1962, Gibco® has been the consistent provider of high quality media, reagents, and sera for reliable cell culture.
See our selection of recombinant Gibco® growth factors
.
For Research Use Only. Not intended for animal or human diagnostic or therapeutic use.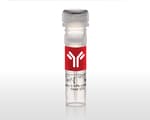 BMP2 Polyclonal Antibody for Western blot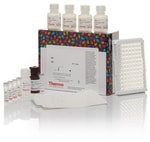 BMP-2 Human ELISA Kit for ELISA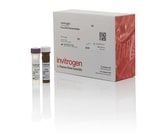 The Human BMP-2 Simplex ProcartaPlex kit measures BMP-2 protein and is designed to be combinable with other Simplex kits so that you can create your own multiplex panel that utilizes Luminex xMAP technology for protein detection/quantitation. When combining multiple Simplex kits (i.e., when you are not using a pre-configured Multiplex Panel), only one buffer kit (sold separately) is needed for each assay plate regardless of plex size.
ProcartaPlex immunoassays are based on the principles of a sandwich ELISA, using two highly specific antibodies binding to different epitopes of one protein to quantitate up to 80 protein targets simultaneously when using the FLEXMAP 3D or Luminex 200 instrument and up to 50 protein targets when using the MAGPIX instrument. ProcartaPlex assays require as little as 25 µL of plasma or serum, or 50 µL of cell culture supernatant, and just four hours to obtain analyzed results.
•
Flexible panels
—design your own panels with Simplex kits to measure your own array of targets
•
More results per sample
—measure up to 80 protein targets in a single 25–50 µL sample
•
Well-established Luminex technology
—the most referenced multiplexing platform for protein detection and quantitation
The Luminex MagPlex superparamagnetic microsphere beads in the ProcartaPlex assay are internally dyed with precise proportions of red and infrared fluorophores to create 100 spectrally unique signatures that can be identified by the Luminex xMAP detec¬tion systems (Luminex 200, FLEXMAP 3D, and MAGPIX systems). Similar to a sandwich ELISA, the ProcartaPlex assay uses matched antibody pairs to identify the protein of interest. In a ProcartaPlex multiplex assay, each spectrally unique bead is labeled with antibodies specific for a single target protein, and bound proteins are identified with biotinylated antibodies and streptavidin–R-phycoerythrin (RPE). The conjugation of protein-specific antibodies to a distinct bead allows for analysis of multiple targets in a single well.
The most significant difference between a ProcartaPlex assay and ELISA is that the capture antibody in the ProcartaPlex assay is conjugated to a magnetic bead and not adsorbed to the microplate well, so the ProcartaPlex assay reagents are free-floating in the solution. For detection, the Luminex 200 instrument, for example, contains two lasers, one to distinguish the spectral signature of each bead and the second to quantify the amount of RPE fluorescence, which is proportional to the amount of protein present in the sample. ProcartaPlex multiplex assays can profile up to 80 times more target proteins using significantly less sample in the same time that it takes to perform a traditional sandwich ELISA.
ProcartaPlex Simplex kits provide the ability to create your own unique panel . More than 90% of ProcartaPlex Simplex targets can be combined, providing you with superior flexibility when creating your own multiplex panel.
ProcartaPlex Simplex kits are available across six species (human, mouse, rat, nonhuman primate, porcine, and canine). Visit
thermofisher.com/procartaplex
for more information, including a comprehensive list of individual protein targets.
Reactivity/species:
human
Suitable sample types:
cell culture supernatant, serum, plasma
Sample volume:
serum, plasma: 25 µL; CCS: 50 µL
Reported application:
multiplex immunoassay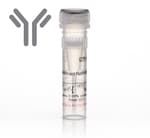 STRO-1 Monoclonal Antibody for Western Blot, IF, ICC, Flow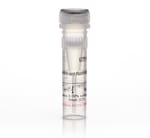 BMP-2 Oligoclonal Antibody for Western Blot, IF, ICC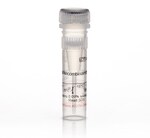 WDR5 Monoclonal Antibody for IP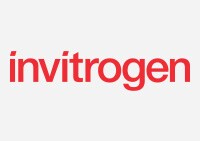 Human BMP-2 Recombinant Protein for Ctrl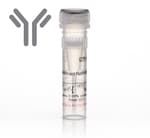 BIKE Polyclonal Antibody for IHC (P)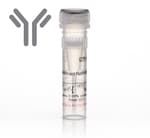 BMP-2 Polyclonal Antibody for Western Blot, IHC (P), ELISA, DB