Genomics and proteomics search results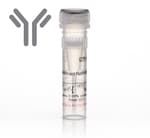 IL-16 Monoclonal Antibody for Western Blot, ELISA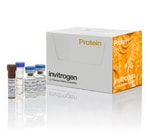 The Human IL-16 Magnetic Bead Kit for the Luminex™ platform is specifically designed for quantification of low levels of human IL-16 in serum, plasma, and tissue culture supernatant samples. By mixing this kit with other targets from our human magnetic kit portfolio, one can obtain more data from each sample, saving both money and time compared to more traditional methods (such as ELISA). This kit is recommended to be run with the Human Cytokine Magnetic Buffer Reagent Kit (Cat. No. LHB0001M). This assay employs magnetic beads, facilitating automation, decreasing hands-on time, and increasing throughput and precision. The assay is suitable for use with the Luminex™ 200, FLEXMAP 3D™, and MAGPIX™ systems.
• Superior performance—accurate, reproducible, and sensitive quantitation of multiple proteins
• High quality—fully qualified antibodies produce excellent specificity and sensitivity
• Fast and easy protocols—perform your assays and analyze your data typically in less than one day
Luminex xMAP technology—effective and proven analytical tool
The Human IL-16 Magnetic Bead Kit is based on xMAP™ technology. The use of a suspension bead-based technology enables the multiplexing capabilities of the Luminex assays. Magnetic microspheres are internally dyed with red and infrared fluorophores of differing intensities. Each bead has a unique number, or bead region, allowing differentiation of one bead from another. Beads covalently bound to different antibodies can be mixed in the same assay. Upon completion of the sandwich immunoassay, magnetic beads must be measured using a
Luminex™ detection system
(MAGPIX™, 100™/200™, or FLEXMAP 3D™). The instrument uses xPONENT™ software to distinguish bead color (analyte) and R-PE fluorescence intensity (assay signal strength) to quantify target(s).
Magnetic beads let you do more with your time
Magnetic bead-based assays enable automation, decrease hands-on time, and increase throughput and precision. Using the fast and easy Luminex protocols, you can obtain results in as little as 3.5 hours. This line of assays was carefully designed and tested for maximum sensitivity, range, and correlation. Using the same components as our polystyrene bead-based assays allows for performance with identical quality and consistency. Standard curves generated with this assay system extend over several orders of magnitude of reagent concentration, while the sensitivity and quality of the assays are comparable to ELISAs and our polystyrene bead-based assays, enabling superior performance.
More validation for confidence in your results
The Human IL-16 Magnetic Bead Kit has been validated using the same rigorous criteria that distinguishes Luminex assays from other commercially available assays. Our fully qualified antibodies help ensure the specificity and sensitivity of our assays. Every singleplex kit and premixed multiplex kit comes with a product insert that outlines the specifications for each marker in the assay.
Learn more about all Invitrogen™ assays for the Luminex™ platform
.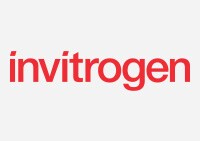 The Human IL-16 Simplex ProcartaPlex kit measures IL-16 protein and is designed to be combinable with other Simplex kits so that you can create your own multiplex panel that utilizes Luminex xMAP technology for protein detection/quantitation. When combining multiple Simplex kits (i.e., when you are not using a pre-configured Multiplex Panel), only one buffer kit (sold separately) is needed for each assay plate regardless of plex size.
ProcartaPlex immunoassays are based on the principles of a sandwich ELISA, using two highly specific antibodies binding to different epitopes of one protein to quantitate up to 80 protein targets simultaneously when using the FLEXMAP 3D or Luminex 200 instrument and up to 50 protein targets when using the MAGPIX instrument. ProcartaPlex assays require as little as 25 µL of plasma or serum, or 50 µL of cell culture supernatant, and just four hours to obtain analyzed results.
•
Flexible panels
—design your own panels with Simplex kits to measure your own array of targets
•
More results per sample
—measure up to 80 protein targets in a single 25–50 µL sample
•
Well-established Luminex technology
—the most referenced multiplexing platform for protein detection and quantitation
The Luminex MagPlex superparamagnetic microsphere beads in the ProcartaPlex assay are internally dyed with precise proportions of red and infrared fluorophores to create 100 spectrally unique signatures that can be identified by the Luminex xMAP detec¬tion systems (Luminex 200, FLEXMAP 3D, and MAGPIX systems). Similar to a sandwich ELISA, the ProcartaPlex assay uses matched antibody pairs to identify the protein of interest. In a ProcartaPlex multiplex assay, each spectrally unique bead is labeled with antibodies specific for a single target protein, and bound proteins are identified with biotinylated antibodies and streptavidin–R-phycoerythrin (RPE). The conjugation of protein-specific antibodies to a distinct bead allows for analysis of multiple targets in a single well.
The most significant difference between a ProcartaPlex assay and ELISA is that the capture antibody in the ProcartaPlex assay is conjugated to a magnetic bead and not adsorbed to the microplate well, so the ProcartaPlex assay reagents are free-floating in the solution. For detection, the Luminex 200 instrument, for example, contains two lasers, one to distinguish the spectral signature of each bead and the second to quantify the amount of RPE fluorescence, which is proportional to the amount of protein present in the sample. ProcartaPlex multiplex assays can profile up to 80 times more target proteins using significantly less sample in the same time that it takes to perform a traditional sandwich ELISA.
ProcartaPlex Simplex kits provide the ability to create your own unique panel . More than 90% of ProcartaPlex Simplex targets can be combined, providing you with superior flexibility when creating your own multiplex panel.
ProcartaPlex Simplex kits are available across six species (human, mouse, rat, nonhuman primate, porcine, and canine). Visit
thermofisher.com/procartaplex
for more information, including a comprehensive list of individual protein targets.
Reactivity/Species
Human
Suitable Sample Types
cell culture supernatant, serum, plasma
Sample Volume
Serum, Plasma: 25 µL; CCS: 50 µL
Reported Application
Multiplex Immunoassay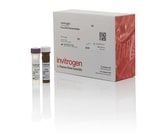 Platinum ProcartaPlex™ Immunoassays are our are highest validated bead based Multiplexing assay system for quantificaton of multiple protein biomarkers in a single sample.
Newly developed matrix type specific diluents for plasma and serum enable to overcome matrix effects and assure high performance specifications (e.g spike and dilution recovery results between 70-130%).
Our Platinum ProcartaPlex assays use Luminex™ xMAP technology for the multi-analyte detection of secreted proteins including cytokines, chemokines, growth factors and other proteins. Platinum ProcartaPlex™ assays are subject to the same stringent and robust development and manufacturing as are our extensively validated Platinum and Instant ELISA assays.

Platinum ProcartaPlex Simplex kits can only be combined with one another.

Reactivity/Species
Human

Suitable Sample Types
Serum, Plasma

Sample Volume
Serum, Plasma: 25 µL

Reported Application
Multiplex Immunoassay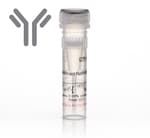 IL-16 Monoclonal Antibody for Western Blot, ELISA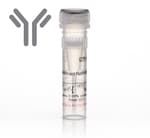 IL-16 Polyclonal Antibody for Western Blot, IF, ICC, IHC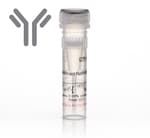 IL-16 Polyclonal Antibody for Western Blot, IF, ICC, IHC (P)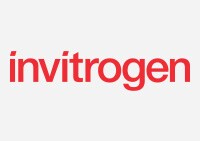 Mouse IL-16 Recombinant Protein for Ctrl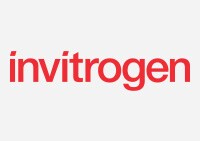 Human IL-16 Recombinant Protein for Ctrl