Genomics and proteomics search results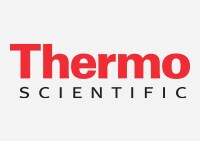 Thermo Scientific™ Remel Mueller Hinton Broth w/Cations, LHB (laked horse blood) (Ca, Mg) is used for isolation and/or differentiation of microorganisms or specimens.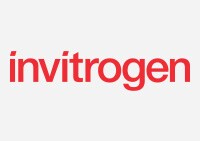 This Human/Monkey Extracellular Protein Buffer Reagent Kit is comprised of the reagents that are intended for use with Human and Monkey extracellular magnetic singleplex kits for in vitro quantitative determination of analytes in serum, plasma, and tissue culture supernatant. Singleplex magnetic bead kits maximize flexibility in experimental design, permitting the measurement of one or multiple analytes in panels designed by the researcher. These reagents are suitable for use with the
Luminex® 200™
,
FLEXMAP 3D®
, and
MAGPIX®
systems.
Luminex® xMAP® Technology—Effective and Proven Analytical Tool
Human and Monkey extracellular magnetic singleplex kits are based on xMAP® technology. The use of a suspension bead-based technology enables the multiplexing capabilities of the Luminex® assays. Magnetic microspheres are internally dyed with red and infrared fluorophores of differing intensities. Each bead is given a unique number, or bead region, allowing differentiation of one bead from another. Beads covalently bound to different antibodies can be mixed in the same assay, utilizing a 96-well microplate format. At the completion of the sandwich immunoassay, beads can be read using the
Luminex® 200™
or
FLEXMAP 3D®
detection systems, instruments based on flow cytometry, two lasers, real-time digital signal processing, and xPONENT® software to distinguish bead color (analyte) and assay signal strength (PE) fluorescence intensity.
MAGPIX® System—Brings the Power of Multiplex to Every Lab
The
MAGPIX®
system may also be used for sample analysis. This instrument utilizes xMAP® technology and is built on light-emitting diodes (LEDs) for excitation, a CCD camera for bead and analyte detection and high-speed digital signal processors. The MAGPIX® system is more compact and robust, providing a very cost effective magnetic bead-based multiplexing tool. Simple, out of the box set-up allows researchers to rapidly perform singleplex or multiplex assays of up to 50 targets in single biological samples. The MAGPIX® system is easy to use—ideal for both new and experienced users alike.
Magnetic Beads Let You Do More with Your Time
Magnetic bead-based assays use Luminex® MagPlex magnetic microsphere. All other assay components are the same as the equivalent Luminex® polystyrene bead-based assays providing identical quality and consistency performance. MagPlex technology takes advantage of magnetic properties to simplify assay wash steps and maximize uniformity of results. Magnetic bead-based assays also enable automation, decrease hands-on time, and increase throughput and precision. Easy to use protocols allow you to get your results in as little as 3.5 hours. In addition, these assays are compatible with both vacuum and magnetic wash stations and work well with the MAGPIX® system as well as other Luminex® xMAP® platforms.
More Validation for Confidence in Your Results
Human and Monkey extracellular magnetic singleplex kits have been validated using the same rigorous criteria that distinguish Luminex® assays from other commercially available assays. With more than 20 years of experience, our fully qualified antibodies help ensure the specificity and sensitivity of our assays. Every singleplex kit and premixed multiplex kit comes with a product insert that outlines the specifications for each marker in the assay (see Documents section below).
Learn more about the complete Luminex® product line
.
For Research Use Only. Not intended for any animal or human therapeutic or diagnostic use.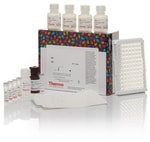 Luteinizing Hormone Human ELISA Kit for ELISA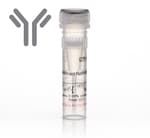 Luteinizing Hormone Monoclonal Antibody for IHC (P)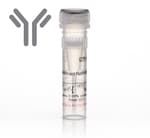 Luteinizing Hormone Polyclonal Antibody for IHC