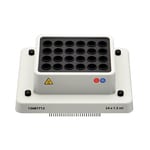 Choose from among these blocks of microtubes and microplates for your Thermo Scientific™ Thermal Mixer. With heating and cooling capabilities in a small footprint, the Thermal Mixer covers a wide range of applications while saving valuable bench space.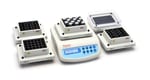 Select a complementary block package for this versatile mixer featuring variable speed and temperature controls designed for a variety of applications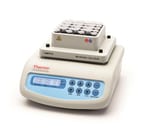 Get flexibility with this vertical mixer with variable speed and temperature control for a variety of applications (blocks sold separately).