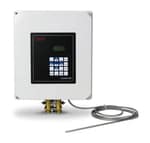 Easily integrate the Thermo Scientific™ AutoPILOT PRO™ Multi-Run Hydrocarbon Flow Computer into corporate networks to facilitate data access by office-based staff. The next-generation AutoPILOT PRO is designed to scale from a simple, single run measurement application to six runs with full station control.

Built on an innovative, field-proven technology platform, it expands easily with no upgrades required. Simply add input/output (I/O) as needed to meet changing measurement and control requirements while keeping capital expenses down. It is accurate, easy-to-use and features full USB support.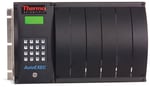 Increase productivity and efficiency using the Thermo Scientific™ AutoEXEC 32-Run Expandable Gas and Liquid Flow Computer. It is the industry's first flow computer that measures natural gas and petroleum liquids simultaneously. This rugged, easy-to-use system calculates flow at a rate of up to 10 times per second on four to 32 runs to reduce capital expenditures.