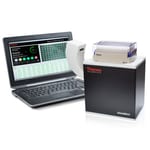 Rapidly read 2D barcoded tubes in 24, 48, 96 or 384 formats. Included linear barcode reader helps you track each rack of tubes. Compatible with virtually any database format.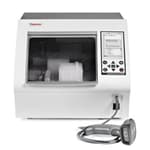 Track samples and reagents quickly and easily with the Barcode Reader for Thermo Scientific™ KingFisher™ Duo Prime.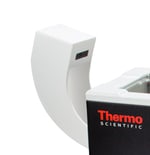 Track storage tube racks simultaneously with their tube 2D barcodes using the Thermo Scientific™ VisionMate™ Linear Barcode Reader. Reads individual rack 1D barcodes.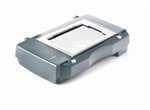 Decode a full rack of barcoded storage tubes in less than ten seconds with the compact, user-friendly Thermo Scientific™ VisionMate™ SR Single Rack 2D Barcode Reader.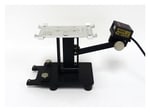 Experience fast, reliable read performance and flexible mounting when using the Microscan MS-3 Barcode Reader and Stand.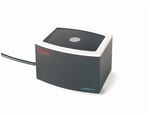 Scan single 2D barcodes instantly into your tracking software or other application with this barcode reader, which connects via USB port.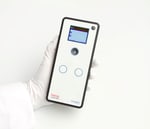 Versatile sample tracking instrument that decodes 2D and linear barcodes and QR codes. Utilizes Bluetooth™ technology to allow mobility in the lab, cold room or in the field.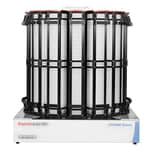 Obtain fast, high capacity labware storage and reliable sequential plate delivery solution with return loading of plates and lids.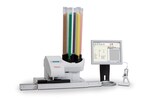 Use these accessories with the Thermo Scientific™ PrintMate™ AS Cassette Printer, Thermo Scientific™ PrintMate™ Cassette Printer and Thermo Scientific™ SlideMate™ Slide Printer.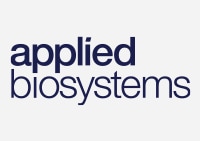 The AutoLoader Carousel is designed for use with the GeneChip™ Scanner 3000 7G and 7G Plus to allow maximum throughput and walk-away automation of the GCS 3000 7G and 7G Plus in a tempature-controlled environment. The advanced design improvements are now enhanced by true automation and walk-away freedom with the addition of the AutoLoader. GeneChip™ Scanner 3000 with AutoLoader, Winner of the 2004 R&D 100 Award.
Temperature-controlled Environment
The GeneChip AutoLoader provides a temperature-controlled environment to maintain long-term sample stability and integrity for up to 16 hours. The environment for the 48-sample carousel is maintained at 15°C for all arrays, both pre-and post-scan. Extensive testing on the temperature stability of GeneChip™ arrays has shown that data concordance and assay integrity are maintained for arrays cooled at 15°C for at least 16 hours. High-resolution high-density arrays prepared with Array Holding Buffer are stable for up to 48 hours at 15°C.
48-array Carousel for Walk-away Freedom
The AutoLoader includes a 48-array, removable carousel for unattended loading and unloading of the experiments for complete walk-away automation.
Ease of Use
The AutoLoader, with its convenient, user-friendly front-loading position, is designed to maximize ease of operation with a simple user interface. This interface also shows the carousel inventory and experiments completed for a run in progress. The AutoLoader comes with an external handheld barcode reader for easy experiment creation with the information-rich Affymetrix 2D barcode.
Uninterruptible Power Supply (UPS)
The AutoLoader can be configured with an optional uninterruptible power supply capable of maintaining the temperature-controlled carousel environment for at least four hours in the event of a power failure.
Related Links
GeneChip™ Scanner 3000 7G System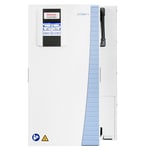 Ensure a safe, reproducible process, unsurpassed temperature uniformity, throughput and stability with the next generation of mid-size capacity automated incubator.