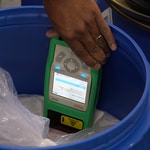 Currently Unavailable Eliminate dangerous counterfeit or substandard products from your supply chain. The Thermo Scientific™ TruScan™ GP Analyzer provides quick, easy to use raw material identification and finished product inspection to screen out counterfeit substances and reduce supply chain risk.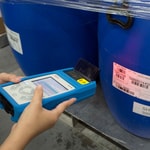 Pharmaceutical and biotechnology manufacturers must ensure the quality of materials - from incoming raw material through finished product. The Thermo Scientific™ TruScan™ RM Handheld Raman Analyzer delivers reliable material identity verification through sealed packaging in seconds, right at the...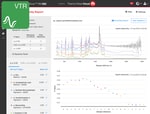 Accurate material identity verification requires thorough method validation. The Thermo Scientific™ Virtual TruScan™ RM (VTR) App applies a cloud-based TruScan RM algorithm to validate methods using virtual samples rendering the need for physical samples and in-hand instrumentation in support of...