Thermo Fisher Scientific laboratory equipment products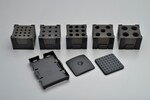 Optimize flexibility and performance by using Thermo Scientific™ Accessories for LP Vortex Mixers.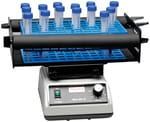 Optimize flexibility of the Thermo Scientific™ MaxiMix™ III Vortex Mixer with this selection of accessories and replacement parts.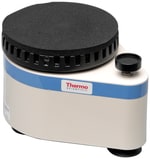 Mix quickly and evenly in continuous operation or touch-on mode with this mixer. Excellent for single and multiple tubes and small flasks with closed top.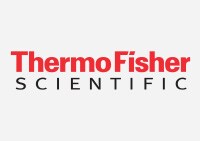 The Ambion® Vortex Adapter-60 enables hands-free mixing for up to 60 microfuge tubes or one 96-well plate. The unique shaking motion made possible by this adapter promotes rapid and thorough tissue digestion and so is strongly recommended for use with our MELT™ Total RNA Isolation Kit (SKU #AM1983). The Vortex Adapter-60 consists of a 6 inch (152 mm) Platform and 2 different Microplate Foam Inserts. Each insert fits snugly into the platform to accommodate either 60 microtubes or one standard microplate. The Vortex Adapter-60 is compatible with the Vortex-Genie® 2, Vortex-Genie 2T, and VWR® Mini Vortex Mixers.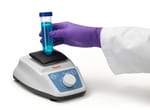 Choose to continuously mix or pulse samples with our low profile vortex mixer.