Exploring PCR – An infographic on the Polymerase Chain Reaction
Here at Thermo Fisher Scientific we love PCR! Check out this colorful and informative infographic to explore all the cool things about PCR. See PCR applications, different types of PCR, and how fidelity is calculated.
---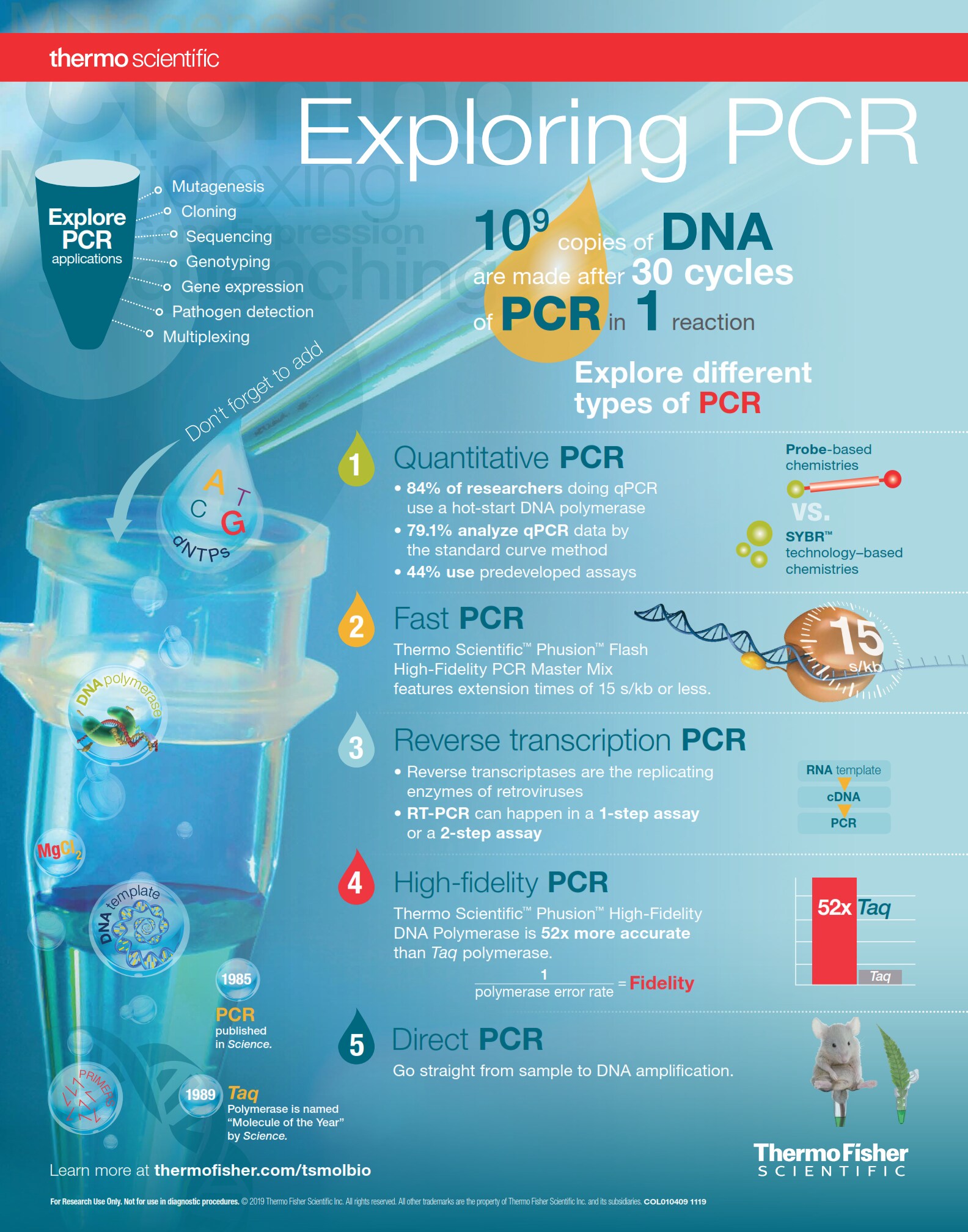 ---
References
For Research Use Only. Not for use in diagnostic procedures.