---
A practical platform for your innovative ideas
Thermo Fisher Cloud has a new name – Connect – but all of the features remain the same. Sign in to your account to use Connect for secure, cloud-based data storage, scientific analysis apps and peer collaboration tools. Our asset management apps and web tools allow you to schedule time on your lab's instruments via your mobile device. Plus you'll know that your equipment is in good working order with real-time telemetry data monitoring as well as remote monitoring of instruments and troubleshooting with our service team. Connect is but one part of our full suite of digital capabilities creating bold new efficiencies in the lab.
---
Easily save and synchronize your files to your secure, personal Connect account. One TB of storage free to start.
---
Monitor
Stay connected with your instrument and equipment dashboard
View the status of all your lab's connected instruments in a single dashboard
See notifications for your instrument
Monitor equipment telemetry data
Do it all from your mobile
---
Analyze
Analyze more data faster with an expansive offering of primary and secondary analysis software for applications including real-time qPCR, next-generation or Sanger CE sequencing, mass spectrometry, and more. Connect apps can combine hundreds of experiments into one project, so you can quickly analyze even large data sets—up to 10 times faster than the software version for desktops.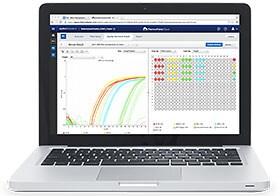 ---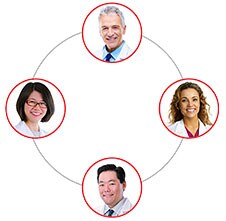 Share
Collaborate in a secure group or connect with a community
Peer and document collaboration tools
Group permissions and custom sharing options
Self-curated, secure communities
Scientific content libraries
---
Looking for an enterprise solution?
The Platform for Science is ideal for labs with complex workflows. The platform includes:
Workflow solutions to support your specific methods and instruments
A single source for your scientific data
Connectivity with your existing systems
Lab Information Management Systems (LIMS)
Electronic Lab Notebooks (ELN)
Scientific Data Management Systems (SDMS)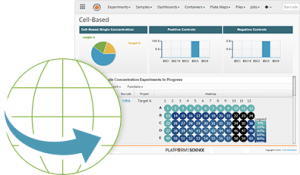 ---