Total organofluorine, or organic fluorine, (TOF) analysis, refers to the measurement of fluorine that originates from any substance where fluorine is attached to a carbon backbone. It is gaining interest as a potentially faster and less expensive option for monitoring per- and polyfluoroalkyl substances (PFAS) impacts in soils, water and aqueous firefighting foam (AFFF). The test is distinct from routine PFAS analysis in that it reports a single result for a sample, representing the sum of fluorine arising from all organic fluorine substances measured, rather than individual results for different PFAS substances. Combustion ion chromatography (CIC) is a leading technology for a widely available, high-throughput, low-cost approach to TOF analysis. CIC has a long history of application to organohalide analysis for chloride, bromide and iodide species.
What You Will Learn
• Understand a complimentary method and technique for discovering possible PFAS contamination
• Learn how Absorbable Organic Fluorine (AOF) analysis by CIC is complimentary to targeted methods using triple quadrupole mass spectrometry
• Explore how AOF fits different sample types
Speakers
Dr. Heather L. Lord | Manager, Environmental Research & Development | Bureau Veritas Laboratories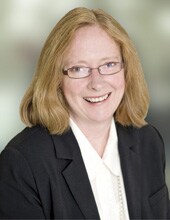 Dr. Lord joined Bureau Veritas Laboratories as Manager, Environmental Research & Development in 2012. Managing Bureau Veritas' Environmental R&D team with a focus on increasing analytical sensitivity, reducing time and costs for field work, and improving overall site characterization, she works closely with industry stakeholders to address new technical challenges. Heather has a wealth of experience in R&D planning, design, and management and a successful track record in the execution of collaborative R&D projects.
Prior to joining Bureau Veritas Laboratories, Heather was a Research Associate in the Chemistry Department at the University of Waterloo. She managed research activities carried out as part of an NSERC Industrial Research Chair for new analytical methods and technologies. Heather has co-authored a technology patent, edited two books on Sample Preparation, has delivered over 30 conference lectures in the past 10 years, and has published over 50 papers in refereed scientific journals. She earned her PhD in Analytical Chemistry at the University of Waterloo.
Chris Shevlin | Manager, Scientific & Educational Affairs | Thermo Fisher Scientific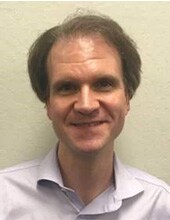 Chris is the Manager, Scientific and Educational Affairs with the Ion Chromatography and Automated Sample Preparation group at Thermo Fisher Scientific. Chris started work in the lab in the 1990s, with a focus on HPLC. Since 2005, Chris has held a few different positions in sales, product management, and marketing, all within the chromatography and mass spectrometry industry. In 2015, he joined Thermo Fisher Scientific, first selling IC, GC, and LC systems before moving into a marketing role for ion chromatography and automated sample prep instruments. In 2021, Chris took on the new role as Manager, Scientific and Educational Affairs.
In his current role, he partners with many independent laboratories, regulatory agencies, and universities to help understand the challenges these labs face and their analytical needs in order to help them solve issues and streamline processes. Chris also helps with developing education content for ion chromatography and automated sample preparation instruments and applications.
Register to view the free on-demand webinar
Style Sheet for Global Design System