Congratulations! You completed the Cell Culture Basics virtual lab.
To showcase your accomplishment, please share the badge below on social networks using the share buttons below.
Share professionally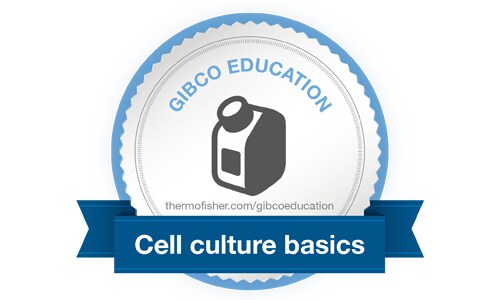 Share to make people aware
Add these credentials to your Resumé/C.V.
Add the badge to your LinkedIn Profile.
Our Gibco virtual labs are endorsed by ASCB

To continue your education in cell
biology join ASCB at a 50% discount by
using this code

Click to see all the educational opportunities.
Then when you are ready, click to join now.
To continue your education, download a free copy of the Gibco Cell Culture Basics Handbook.

To learn more or to order the products you used in the lab click the links below.