Join Life Technologies at the Association for Molecular Pathology (AMP)
Annual Meeting on Genomic Medicine

Attend our workshops to learn how leading clinical researchers use our solutions to help advance their important work.
Sheraton Phoenix Downtown Hotel
Encanto A
Wednesday, November 13, 9:00 a.m. to 2:00 p.m.
Life Technologies provides high-performance solutions to help you accomplish your objectives in molecular medicine, from translational research to targeted diagnostics. Discover more at our workshops.
Workshop / Time
Advances in Ion Torrent™ Next-Generation Sequencing
9:00-10:00 a.m.
Infectious Disease Testing, and Validation and QC Tools
10:00-11:00 a.m.
New Testing Paradigms for Cancer Research and Infectious Disease Research
12:00-2:00 p.m.
(box lunches will be served†)
Register for an evening of learning and networking at our Welcome Reception
Join us at the Arizona Science Center for our Welcome Reception on Thursday evening, November 14‡. Network with leaders in the field of molecular pathology while learning about the latest advances from Life Technologies.
†Lunches provided while supplies last. Restrictions will apply for healthcare providers.
‡Space is limited. Registration for this event is open to research scientists and AMP delegates only. Attendance by event exhibitors will not be accepted due to space restrictions. Other restrictions apply for healthcare advisors. Please wear your AMP badge for admission to the reception.
Visit booth 923 to see featured products
Life Technologies will have a variety of products and software tools on display for infectious disease diagnostics, as well as for inherited disease research and cancer clinical research. Stop by our booth for a closer look and to learn more about these powerful solutions.
Next-generation sequencing technologies
For Research Use Only. Not for use in diagnostic procedures.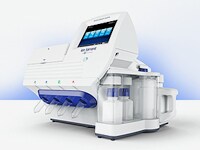 Powered by Ion Torrent™ semiconductor-chip technology, the Personal Genome Machine™ (PGM™) Sequencer offers the fastest run times, at the most affordable price, of any next-generation sequencer.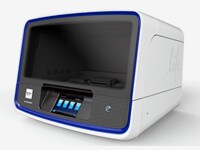 The Ion Chef™ System§ is the next generation of workflow simplification products for the Ion Proton™ and Ion PGM™ systems. With typically less than 15 minutes of hands-on time, an intuitive touch-screen interface, and significantly higher productivity than the Ion OneTouch™ 2 System, the Ion Chef™ System will make the Ion Torrent™ sequencing workflow even more accessible for every lab.
Ready-to-use Ion AmpliSeq™ Panels provide extensive gene coverage and are used with the Ion PGM™ Sequencer, the fastest and most affordable benchtop sequencing solution.

§The content provided herein may relate to products that have not been officially released and is subject to change without notice.
Assay development
For Research Use Only. Not for use in diagnostic procedures.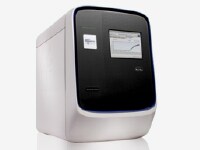 Combining flexible throughput capabilities with a streamlined workflow, the QuantStudio™ 12K Flex System takes you from targeted discovery through confirmation and screening, all on a single platform.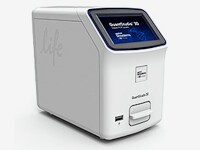 The QuantStudio™ 3D Digital PCR System uses a sealed chip technology, providing a streamlined, reliable, and robust method to perform digital PCR.
TaqMan® Mutation Detection Assays are our most up-to-date technology for detecting cancer-associated sequence variations in research samples.

Diagnostic platforms
For In Vitro Diagnostic Use.
Quality control and validation
For In Vitro Diagnostic Use.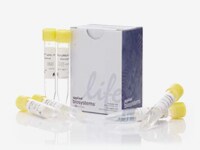 AcroMetrix® in vitro diagnostic quality controls assist laboratories with diagnostic assay validations, verifications, operator training, and daily external quality control.
Online tools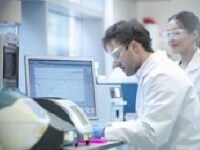 The EZQC™ Online Tool helps provide laboratories with quality-control management tools that guide testing from assay implementation to monitoring assay performance.