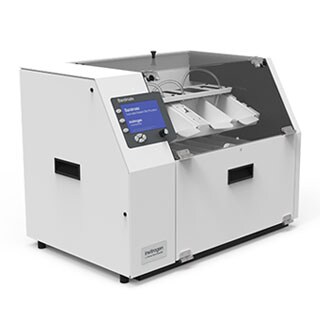 Western blot to a new tune
Free up your time with the Invitrogen Bandmate Automated Western Blot Processor

The Bandmate is a programmable blot rocking system that frees up time by automating the tedious hands-on blocking, washing, and antibody incubation steps of western blot processing using your protocols.
Learn more ›
For Research Use Only. Not for use in diagnostic procedures.
© 2021 Thermo Fisher Scientific Inc. All rights reserved. All trademarks are the property of Thermo Fisher Scientific and its subsidiaries unless otherwise specified.