Cell therapy solutions for every step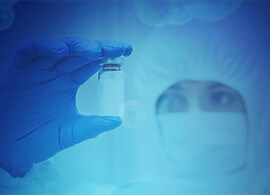 Designed for cell and gene therapy, Cell Therapy Systems (CTS) products offer a seamless transition from research to the clinic by providing scalable products manufactured under cGMP conditions with extensive safety testing, unified traceability documentation, and experienced consultation.
Capabilities spanning multiple cell type workflows, including:
Immunotherapy media and reagents
Mesenchymal stem cell media and reagents
Induced pluripotent stem cell media and reagents
Haematopoietic stem cell media and reagents
Cell isolation and expansion reagents
Cell processing systems
Discover more ›
For Research Use Only. Not for use in diagnostic procedures.
© 2020 Thermo Fisher Scientific Inc. All rights reserved. All trademarks are the property of Thermo Fisher Scientific and its subsidiaries unless otherwise specified.