Applied Biosystems™ ExoSAP-IT™ Express PCR Clean-up Reagent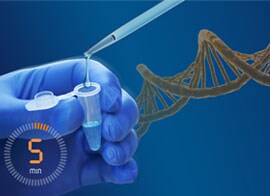 Reduce sample clean-up time with minimal steps, providing the simplest sequencing workflow.
5-minute protocol
One-tube, one-step PCR clean-up
Complete sample recovery
Multiple formats (single-tube, 8-tube strip, and 96-well plate)
Learn more ›
For Research Use Only. Not for use in diagnostic procedures.
© 2021 Thermo Fisher Scientific Inc. All rights reserved. All trademarks are the property of Thermo Fisher Scientific and its subsidiaries unless otherwise specified.